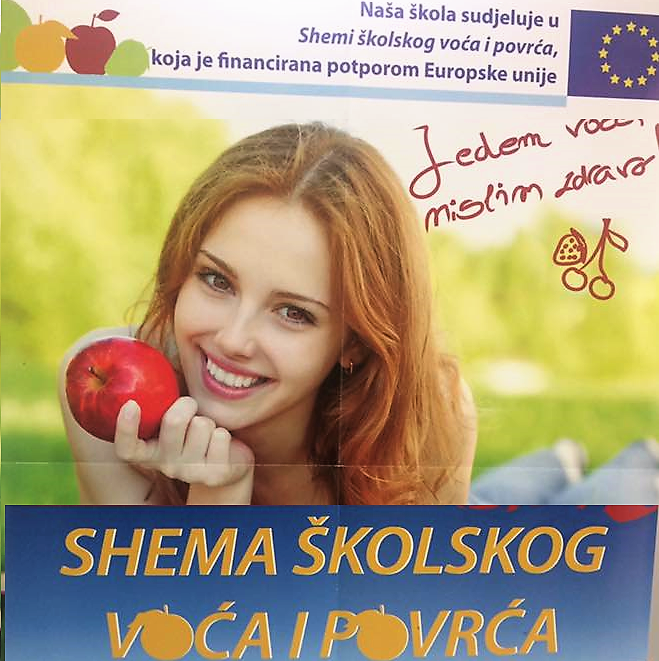 SHEMA ŠKOLSKOG VOĆA I POVRĆA 2016/2017
---
"Shema školskog voća i povrća" scheme is being implemented in Croatia since 2013. It is a very successful measure that promotes healthy eating habits to prevent obesity and illness caused by inadequate diet in childhood. The scheme works in a way that children in school are being delivered fresh fruit and vegetables once a week troughout whole school year, as a part of separate meal. This measure is financed by the EU (90%) and the Republic of Croatia Goverment (10%).
Frutarija participates in this scheme since school year 2016/2017 and supplies 47 elementary and high-schools in five counties:
Splitsko-Dalmatinska county,
Požeško-Slavonska county,
Brodsko-posavska county,
Sisačko-moslavačka county and
Bjelovarsko-bilogorska county.